Corporate Slogan
"Leading Technology for Humanity"
Our aim is to deliver "real value" to customers from all across the world.
Message from CEO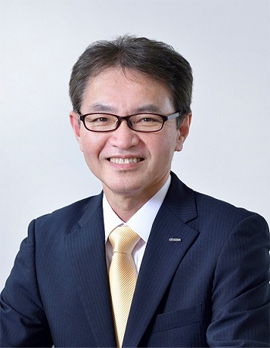 In keeping with our corporate philosophy of "Leading Technology for Humanity," our company continues to provide products and services that best serve the needs of people all across the world. Based on our precision technology developed over many years, our principal products such as printers and healthcare products constantly evolve to support the lifestyles of our customers.

Currently, the world is confronted with an unprecedented situation brought about by the COVID-19 pandemic, which has put an enormous strain on people's daily lives. Although this has caused substantial changes in our business environment, we remain committed to applying our limitless imagination as we work united to continue taking on challenges and pursuing the creation of new value.

With that in mind, we ask for your continuing support in the years to come.
CITIZEN SYSTEMS JAPAN CO.,LTD.
Katsutoshi Mukaijima, President & CEO